Spartum philosophy
Thinking about
your feet and nature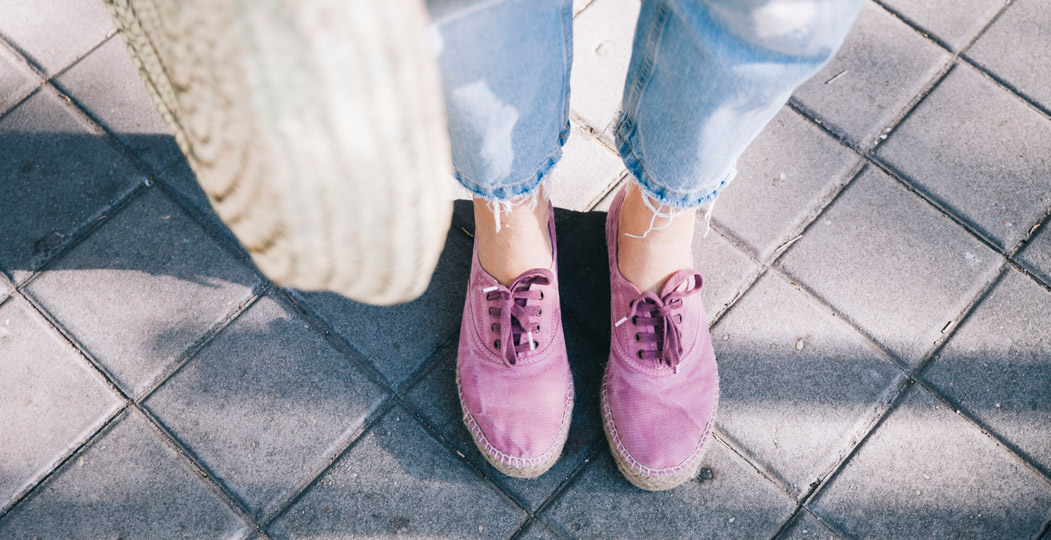 The essence of Spartum comes from the craftsmanship of each of its models. Manufactured entirely in Arnedo, province of La Rioja, our espadrilles are the result of combining design and tradition.

Since the beginning, in Spartum we are committed to following a completely handmade production process, taking care of every last detail, where quality, design and know-how come together to produce a unique footwear.
We have established a 100% handmade production process, where know-how and the latest trends are combined to offer quality footwear.
¿Witch materials we use?
Spartum's main raw material is jute, a natural and ecological fiber with great qualities.

Moreover, all our models are made with natural materials such as cotton or leather, which are handmade sewn to natural braided jute sole.

The result is practical, comfortable and sustainable footwear.
Spartum has years of experience in the manufacture and treatment of jute, making each of our shoes a small piece of craftsmanship. All our footwear is made with natural materials, representing an ecological and sustainable lifestyle.
How We do it?
At Spartum we are committed to keep intact the manufacturing process from start to the end.

We have a great team of artisans with great experience in the manufacture and sewing of jute footwear.

In this way, all our shoes are assembled, garnished, glued and sewn by hand, paying attention to every single detail and representing an ecological and sustainable life style.
Made in spain
European product
Our headquarters in Arnedo, La Rioja, Spain, a town with tradition and international prestige, is where is held 100% of the production of Cienta Shoes.